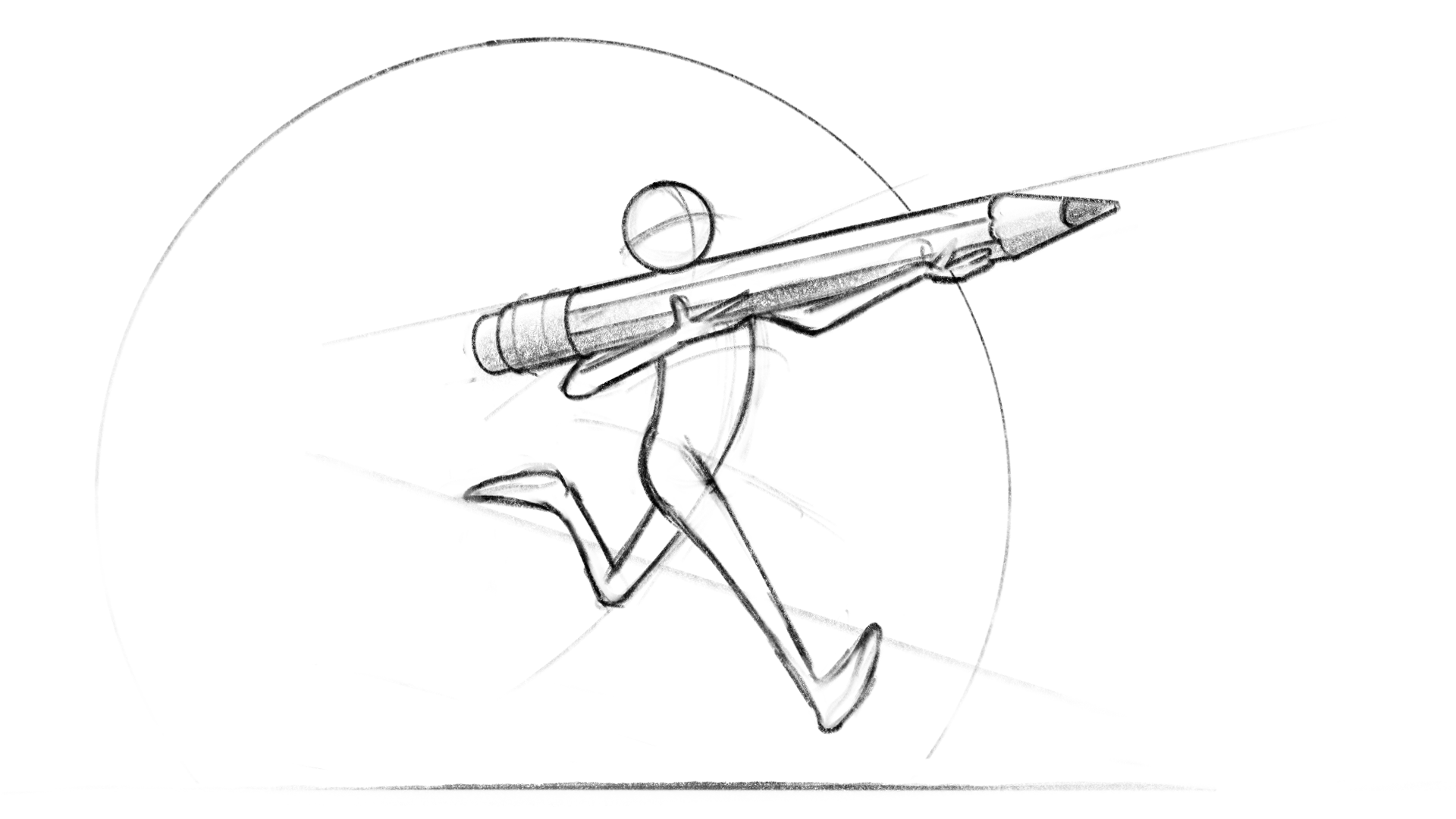 At Runner we specialize in traditional 2D animation.
Animation is a way to tell a story, and at Runner we help brands tell theirs. But before we tell someone's story we need to get to know them. Who are they? What are their goals? Their values? Who is their audience, and what do they want? The answers to these questions helps inform what story we tell and how we tell it. Animation is an incredibly powerful storytelling medium. Here's how we approach it.
Learn more about our capabilities ›
Introductions
Every working partnership is a relationship that starts with sitting down and having a conversation. We get to know you, you get to know us. Before we determine what we're going to create together, we want to know who we're making it for and why.
Brief
We go over what you want to say and how you want to say it. At the end of this process we'll have a brief that'll inform the rest of the steps in creating your video.
Strategy
Any good project starts with a solid foundation and plan. Now that we know you and we've been briefed on what we're building, it's time to develop a strategy for where the content will go and how it will be delivered.
Design
Before any art is created we need to come up with a look to match your brand's unique voice, look, and feel. We'll be designing characters, environments, graphics, and more.
Writing
You can come with your own script, or we can collaborate together to tell your story. This is where the complex ideas behind your brand, its products, and its values are simplified into a narrative that speaks to your audience.
Storyboards
Now that the verbal storytelling is done, it's time for some visual creative problem solving. After we simplify your written messaging into a script, we do the same visually. Abstract concepts become breathtaking imagery woven into engaging stories.
Record VO
Once we finalize the story we want to tell, we record any necessary voice over dialogue or narration. You can provide your own voice over if you prefer, or we can work together to find the voice that best fits your video, brand, and budget.
Animation
The longest step in the project workflow is the actual animating. Here we'll draw up all the characters, backgrounds, and other art before adding motion and editing together all the different scenes.
Audio Mix
After the animation is locked down we can add music, sounds effects, and any additional audio that really helps bring the project together.
Composite
The final audio mix, animation layers, any effects, logo animations, etc are all composited into one complete product before being sent to you for one last sign-off.
Delivery
That's it! We made something together and now it's time to share it with the world. Once the composite is complete a video file is processed, exported, and delivered to you to use however you'd like.
---
Runner is an animation and motion design studio based in Madison, Wisconsin. We help brands create informative and entertaining content and believe in the power of great design to inform, inspire, and drive action.
Learn more
Get a quote
Every brand is unique and no two solutions are the same. Our portfolio contains some of the great content we've created with our clients.
Runner is a creative agency where we craft all kinds of content for brands. We specialize in 2D animation and motion design for things like social media content, music videos, explainer videos, and much more.
---
New Jersey transplant with a background in animation, design, web development, game dev, and a handful of other useful skills.
All author posts